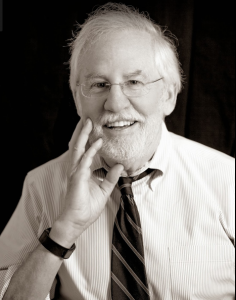 Frequently Asked Questons
Such questions as " What happens in counseling?" and "What am I supposed to talk about?" are very common ones for someone beginning counseling. In many ways, you determine the answers to those questions since counseling is a highly personal, unique and private experience.
The early part of the therapy process will focus on developing a vision and setting goals about what you want to move toward and accomplish through the counseling process. We'll talk about your strengths and resources, and also discuss the particular patterns, thoughts, beliefs, and behaviors that contribute to and limit your progression toward your goals.
My role in this process is to encourage, guide, and clarify your self-understanding and decision-making. Sessions often conclude with an "assignment" that encourages further thought, reflection and observation outside the office setting.
I do both. Counseling sessions have a defined purpose and structure. For each client, I spend 15-30 minutes prior to each session to review my notes, your goals, current counseling progress, previous assignments, and potential session agenda. We then begin each session with your perspective on current concerns related to your overall goals. Each 60-minute counseling session is very much an interactive process that involves active listening and sharing, clarification, questions, humor, and planned psychological exercises.
This counseling style reflects my core belief, developed over 30 years with many different people, that individuals and couples can learn to resolve complex problems, develop new skills and become more compassionate and accepting toward themselves and others.
I specialize in working with adults, either individually or through couple counseling. Most adults lead complex lives, juggling various aspects of family interests, work demands, relationship needs and self-development. At certain times, any of these areas may generate degrees of stress and confusion and create a physical, emotional or interpersonal imbalance.
My specialty is contributing to an individual's and couple's ability to re-establish their own balance and create a more satisfying and emotionally enriching life for themselves. I also work with individuals in business who need short-term consulting to deal with specific issues related to the work setting.
Counseling sessions are always a full 60-minute hour (rather than the more common 45-50-minute hour). Sometimes sessions go beyond that time frame to allow you to complete the counseling work that you're doing.
Most clients meet on a weekly basis for the first several sessions. Depending on the concerns and circumstances, clients then often meet every two weeks or monthly for sessions.
The length of counseling is dependent on your specific concerns. Some individuals and/or couples meet their counseling goals within 5-8 sessions. Other clients spend 10-15 sessions, and still other clients desire longer-term counseling to resolve more complicated issues. The decision to start counseling and end the counseling process is always one that rests with you.
You have a right to expect and receive a professional relationship and atmosphere in our work together. All of my 30 years of professional experiences have strengthened my desire to create a positive, constructive, and respectful professional relationship with all of my clients.
The State of Colorado and the ethical principles of the American Psychological Association provide for confidential, privileged communication between a doctor and his client. This means that our sessions are private, and information will not be communicated to others without your informed written consent.
Please note that I am a "fee for service" provider and considered out-of-network for all insurance plans.
Since insurance policies vary considerably, we will discuss the insurance coverage possibilities that exist for you through your particular insurance carrier (as you may qualify for some insurance reimbursement).
If you seek insurance coverage, I will provide you with an itemized statement for you to send to your insurance company.
During the first session, you will receive a fee schedule that contains a list of all counseling services and the charge for each service. Payment for counseling is due on a session-by-session basis and may be made by check or credit card.