CLINICAL APPROACH AND EXPERIENCE
When choosing a psychologist, it is important to choose someone who has the professional experience, counseling approach, and personality style that is a "good match" for you. The information in this section will give you an overview of my professional, educational and personal history. Please let me know if you have any additional questions about this background information that would be helpful to you.
My therapeutic orientation is rooted in concepts and principles from humanistic psychology, cognitive behavioral therapy, strength-based, future-focused counseling, and acceptance and commitment therapy.  My professional experience has been gained in diverse settings over the past 35 years and includes work with individual adults, couples, and families. (My current work is highlighted below in bold letters.)
Psychologist, Private Practice, Denver – Individuals and Couples
Clinical Associate, University of Denver School of Professional Psychology
- Supervision of doctoral students.
Psychologist, Arvada Counseling Services, Arvada – Private Clinic
Psychologist, Denver Public Schools- Consultation, Counseling, Research
Psychologist, Northwest Denver Community Mental Health Clinic- Counseling families, children and adults
Director, Denver Youth Services Alternative School Program
Counselor, Denver Juvenile Court Halfway House
Vista Volunteer – Community Projects, Denver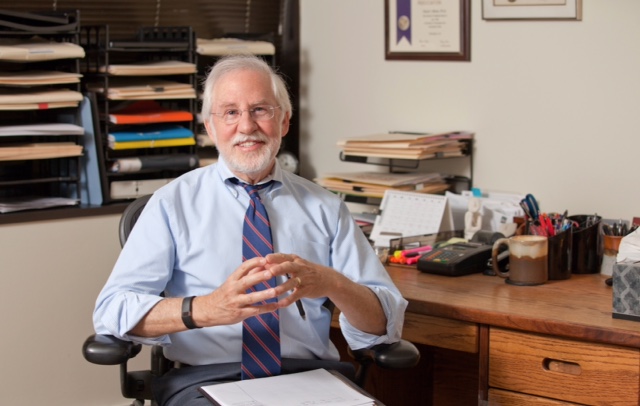 Since 1988, I've been providing pro-bono counseling and consultation services to organizations, including:
Mental Health Association of Colorado
Colorado Coalition for the Homeless
Allied Housing for the Elderly and Disabled
Ph.D., Psychology, University of Colorado, Boulder, Colorado
M.A., Psychology, University of Colorado, Boulder, Colorado
B.A., Psychology, University of Massachusetts, Amherst, Massachusetts
Licensed Psychologist. Colorado Board of Psychological Examiners. #679, 1981
American Psychological Association
Colorado Psychological Association
PERSONAL BACKGROUND
My wife and I met in Colorado after college when we were both doing community mental health work. My wife is an educational consultant in the field of literacy instruction. We have been married for over 40 years, and we have a son and a daughter, who are both married and engaged in professional careers.
My personal interests are varied and include tennis, running, photography, hiking, traveling, and reading in psychology, biography, history and philosophy.
Caring Assistance & Real Solutions for Individuals & Couples
Contact us now to schedule an appointment.